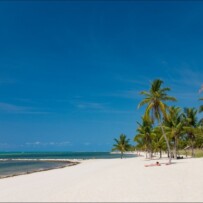 Working hard to support contractors with GenFlex products is an important part of what our distributors accomplish every year. GenFlex has developed a special incentive for those distributors who go above and beyond with their loyalty to the brand.
GenFlex shows its appreciation for its most loyal distributors through the Above All Distributor Loyalty Program. This program is our way of thanking you for the hard work you put in throughout the year.
To become a top 30 GenFlex distributor, three categories are used to determine the number points each distributor has earned. Categories include overall purchases of GenFlex products, ISO purchases and accessory product purchases.
Why not get rewarded for your dedication to the GenFlex brand? The top 30 GenFlex distributors have the opportunity to attend the Above All program event, a three-day, all-inclusive trip, which will be held in Key West, Florida, in 2015.

Learn more about our distributor loyalty program and how the point system works in our most recent Above All marketing bulletin.
GenFlex also works to recognize its most loyal contractors through the GenFlex PERX program. If you are a GenFlex contractor, you can receive points that turn into rewards for all your hard work with GenFlex products. To learn more about PERX, check out our program description.
For more information on GenFlex products and programs, visit www.GenFlex.com – to request training on product-specific installation and maintenance practices, click here.