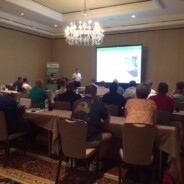 There are many different things you can do to grow your commercial roofing business—networking is one of them. While occasionally a quick sale may result, networking is more about developing awareness and relationships that can lead to sales either down the road or through referrals. Networking can also provide you with valuable knowledge to help grow your business. As a commercial roofer, you should concentrate your networking on the following three groups: • Potential Customers • Related Businesses • Members of the Roofing Industry Potential Customers Your potential customers likely include building owners, property management companies, and facility managers. There are local and national associations and groups that focus on...
read more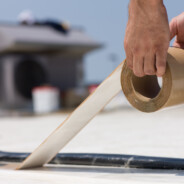 Many things must fall into place for a construction project to finish on time, but as a roofing contractor you can do your part to keep the whole project on task for a timely completion. It can be a challenge to finish a roofing project on time, given unexpected weather conditions, product availability, and often demanding schedules from general contractors or business owners. To avoid potential problems with your next roofing projects, follow these top tips from our roofing professionals: Stay up to date with the weather forecast for the duration of the project. Following the weather forecast will allow you to plan a better schedule for the project and to avoid any delays that could potentially be costly. Plan to order and...
read more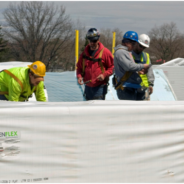 As a whole, the commercial construction industry noticed an increase in new building activity throughout much of 2014, and positive momentum is expected to continue through 2015. The Associated Builders and Contractors (ABC) predict a continued rebound for the U.S. commercial and industrial construction industries this year. This is particularly true in segments related to U.S. energy and industrial production, according to a recent NRCA feature ("ABC forecasts continued construction industry growth in 2015"). Specifically, ABC expects nonresidential construction spending to grow by approximately 7.5 percent in 2015, driven primarily by power, lodging, office space and manufacturing.   "Contractors should continue to...
read more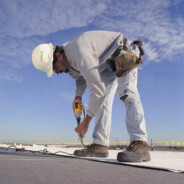 In our last blog post, we lamented the fact that meteorologists are predicting an early return to winter weather across large portions of the country.  That means another tough season for wear-and-tear on commercial buildings – and an opportunity for roofing professionals to help facility managers plan ahead now.   A close-up inspection of the roof can keep today's small punctures, damaged flashings or torn seams from turning into tomorrow's growing leaks, rising energy bills or spreading mold.  Professional roofing contractors are intimately familiar with system specifications, installation, and how a finished system should look and perform.  But even the most seasoned technician may not catch every potential problem. A...
read more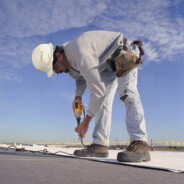 For many of us, last winter is still a recent – and unpleasant – memory.  But as we head into fall, it's already time to start planning for another blast of icy reality across much of the country.  Forecasters are predicting another visit from the dreaded 'Polar Vortex' across the Midwest and Northeast as soon as September, and the Rockies could also be in line for earlier-than-usual snowfalls.  And even though the South may avoid surprise snowfalls, there's a better-than-average chance of an El Nino system soaking the region with rain and storms that cause their own issues. In short, summer's over for commercial building owners and facility managers.  Planning for harsh weather starts now, starting at the top: The...
read more