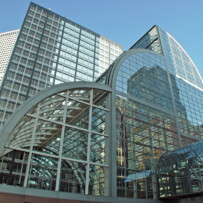 The construction sector has seen steady growth throughout much of 2014, and that is expected to more than double in 2015.
Dodge Data & Analytics has released its 2015 Dodge Construction Outlook, and the report predicts a 9 percent increase for 2015 in construction starts resulting in $612 billion. For perspective year over year, the report expected a 5[kn1]  percent increase for 2014 resulting in $564 billion, according to an article by the National Roofing Contractors Association.
Commercial buildings are anticipated to tie with single-family housing for the top growing sectors in the construction industry, both areas expected to grow 15 percent in dollars.
Going along with the rise in construction starts, the commercial real estate forecast moving into 2015 is also expected to rise at a modest-to-moderate pace, according to Forbes.
As new construction and non-residential real estate grow, more and more opportunities for new roofing projects are likely to grow as well.
Green construction also on the rise, not just in the US. All around the world, green construction trends are growing at a rapid pace and are being seen as a long-term business opportunity for many. Over half of the architects, engineers, contractors, owners and consultants that participated in a McGraw-Hill Construction study expect that more than 60 percent of their work will be green by 2015, up from 28% in 2012.
2014 ends on the upswing. 2014 is ending the year generally on a high note for the construction and roofing industry with many workers who were laid off during the recession back at work in the industry. To learn more about the economic recovery for construction in 2014 and its effect on the workforce, check out our blog post on this topic.
For more information on GenFlex products and programs, visit www.GenFlex.com – to request training on product-specific installation and maintenance practices, click here. 
---