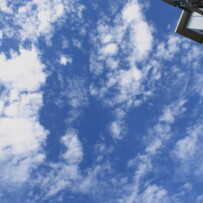 "Green" means many things to many people. For building owners, it typically refers to the energy efficiency of a building. For general contractors, it can indicate the sustainability of products and practices. For architects, it sometimes represents the impact of construction on the surrounding ecosystem. And for roofers, we often think of "green" as the amount of Volatile Organic Compounds (VOCs) in the products we use.
It's estimated that more than 80,000 chemicals are commonly used in construction around the world, and there's a growing backlash against potentially toxic additives like VOCs – a class of chemicals whose emissions can exacerbate respiratory illnesses like asthma.  If you're a construction professional reading this blog, you've likely heard of VOCs – but as public awareness and concern grows, and policymakers take notice, the VOC content of building materials will become a more familiar topic.
Even if VOC emissions aren't released inside a building (where they have a more immediate impact on building occupants), they create problems outside. VOCs are a leading contributor to ground-level ozone formation ("smog," to the layman).  The EPA is in the process of finalizing new ozone attainment rules (set to be released in October 2015); the more stringent limits that are expected would require many counties and states to take regulatory action or face federal sanctions – bad news for construction activity.
Beyond the EPA, rulemakers and code-writers are taking aim at VOCs.  States like New Hampshire are issuing tougher VOC restrictions for consumer and building products, and the latest editions of programs like LEED include stronger incentives for chemical disclosure and elimination.
So where does this leave contractors?  Fortunately, GenFlex offers a growing line of zero- or low-VOC products that maintain the ease of installation and finished performance that professional roofers have come to expect over the last thirty years.  Most recently, GenFlex introduced a new self-adhesive technology for its EZ TPO Peel & Stick membrane that eliminates VOCs and boosts performance. (The new adhesive formula offers twice the bonding strength of competitive self-adhesive products with a longer installation window – it can be installed in temperatures as low as 20 degrees Fahrenheit and as high as 120 degrees Fahrenheit.)
In addition to Peel & Stick products, GenFlex offers a variety of low-VOC adhesives, primers and caulks – learn more here.
The VOC issue (and the broader topic of chemical emissions and green building trends) is important to building owners, occupants, specifiers and contractors alike.  Stay tuned for more – but rest assured, when it comes to low-VOC options, GenFlex can help.
For more information on GenFlex products and programs, visit www.GenFlex.com – or to request training on product-specific installation and maintenance practices, click here.