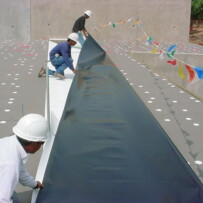 Every year, more than 20 percent of all workplace deaths are in the construction industry, and of those, nearly 40 percent are due to falls. The number one most frequently cited OSHA violation deals with construction fall protection.
In efforts to break the cycle, OSHA created National Safety Stand-Down Week to help spread awareness about the dangers of accidents and falls in construction. Mark your calendars for May 2-6, and plan to educate your employees about safer practices and different ways to manage potentially dangerous situations. During last year's campaign, OSHA was able to reach 2.5 million workers. This year, the goal is to reach 5 million – more than half of the U.S. construction workers.
How can you get involved?
National Safety Stand-Down week is a voluntary event that encourages employers to work with employees to talk about fall hazards and worker safety. OSHA has created a list of ideas for your Safety Stand-Down, and below are a few additional ideas:
Talk with employees about worker safety and job specific hazards
Conduct a safety equipment inspection
Create rescue plans
After completing an event for employees during National Stand-Down week, employers will be able to print a certificate of participation, signed by Secretary of Labor Thomas E. Perez, and are encouraged to share their experience with OSHA.
Is OSHA making a difference?
OSHA works to keep employees safe on the job, and its efforts have made a real impact. On average, in 1970 there were nearly 38 work-related deaths a day compared to 13 work-related deaths a day in 2014. Through efforts such as the National Safety Stand-Down, safety education and inspections, OSHA continues to work to decrease this number.
How is GenFlex doing its part?
GenFlex recognizes that worker safety must be the top priority on the jobsite. By encouraging contractor partners to adopt a comprehensive plan to prevent workplace injuries and offering products such as textured TPO Walkway Pads, TPO Peel & Stick™ Yellow Safety Strips and other accessories, GenFlex is working to make roofing safer.
Safety is critical in the roofing industry, where installation happens far above the ground. Investing in safe roofing practices and programs can save lives, keep projects on time, and help contractors avoid costly liabilities.
For more information on GenFlex products and programs, visit GenFlex.com – or to request training on product-specific installation and maintenance practices, click here.