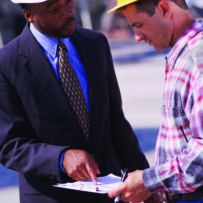 Based on strong commercial construction in 2014 and 2015, industry experts were optimistic coming into 2016. Experts predicted an average 6 percent growth in starts, with residential, multifamily housing and commercial buildings leading the way.
Fortunately for much of the commercial construction industry, the quarter saw an upward tick. According to Construction Market Data, the top five construction project starts in the United States in January 2016 were in New York, Pennsylvania, Washington D.C., Florida and Indiana. Washington D.C. continued to expand on construction, remaining on the top five projects list throughout the quarter.
International construction growth is on the rise. Outside of the United States, the commercial construction sector is experiencing growth as well, with experts predicting growth through 2020. "The global construction industry has regained growth momentum, with the pace of expansion accelerating from an annual average of 2.7 percent a year during 2011 to 2013 to 3.1 percent in 2014 and 3.8 percent in 2015. Forecasters predict an average annual increase of 3.9 percent over 2016-2020," according to Timetric's Construction Intelligence Center.
One industry trend grows in popularity. Green building trends continue to rise in both commercial and residential building plans. Robert Dietz, an economist with the National Association of Home Builders, told Construction Dive, "I do think (green building) is a growing trend in response to demand."
Labor shortage continues to plague the industry. One of the biggest issues facing the construction industry is the labor shortage. According to Construction Dive, approximately 71 percent of construction firms expect to increase their workforce throughout the rest of 2016. This number is down from 80 percent last year, partially due to not being able to find enough qualified workers.
As more workers continue to join the industry, many companies will be looking for extra training and education programs. To assist with this need, GenFlex offers training programs for its authorized distributors and licensed contractors. Roofing professionals can also use GenFlex University, an online, interactive tool, to learn about GenFlex products and earn continuing education credits. Other available resources include NRCA's extensive, ongoing series of courses and training materials.
For more information on GenFlex products and programs, visit www.GenFlex.com – or to request training on product-specific installation and maintenance practices, click here.