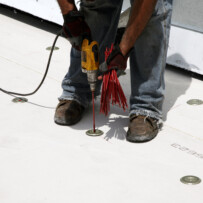 Every year brings a new set of challenges for the construction industry to overcome, and with that also comes new technologies and trends to keep the industry moving forward. Five issues that will be important to consider throughout 2016 include:
Skilled labor shortage to continue
The skilled labor shortage is not a new problem, but it is still a major issue facing the industry. "The overwhelming, number one issue is access to skilled labor," Dominic Thasarathar, Autodesk's senior industry program manager for construction and natural resources, told Construction Dive in a recent article. "So many people left the industry or were laid off, and now there's a real struggle to find the right people to staff the projects that are now coming online."
Construction companies are more cautious in their project selection
Going along with the skilled labor shortage, many companies still remember some of the bigger risks they took before the recession hit and are now approaching jobs with much more caution. The labor shortage has forced many companies to consider the amount and size of projects they can actually handle.
Green building initiatives to increase
As LEED® version 4 prepares to overtake more stringent energy efficiency requirements for certification, it is important to stay educated and on top of this quickly growing trend. For more information about LEED version 4, visit usgbc.org.
Multi-family housing construction to slow while single-family housing construction to rise
As mentioned in a previous blog post, Construction industry predicted outlook for 2016, multifamily housing starts should increase above the overall six percent average, at seven percent. Commercial buildings are estimated to increase by 11 percent, up from the four percent increase in 2015, according to a Dodge Data & Analytics press release.
Increased use of technology on the jobsite
Drones, laser scanning, improved software and apps are making many tasks on the jobsite easier than ever. While drones make a practical argument for safely inspecting a roof without the need of a person on the roof, software can help designers determine energy efficiency with a building design. Laser scanning is saving time with measuring within buildings and is becoming a more affordable option, while apps can be great reference materials for a working site.
GenFlex is committed to being a valuable asset in the roofing and construction industry by continuing to offer the tools needed to successfully perform. Whether it is through the online learning tool or the GenFlex technical app, GenFlex works to educate and enhance your experience with its products.
For more information on GenFlex products and programs, visit www.GenFlex.com – or to request training on product-specific installation and maintenance practices, click here.