New GenFlex Quick Jet Spray Adhesive Freight Policy
GenFlex is excited to announce that effective immediately there will now be NO FREIGHT or SHIPPING CHARGE for Quick Jet on orders of two (2) pallets or more. These shipments will continue shipping directly from the vendor to your door.
This change is effective immediately and applies to all eligible orders moving forward.
If Quick Jet Accessories (gun, hoses, flush) are ordered with Quick Jet orders of 2 pallets or more, these products will be combined on that shipment and also ship free.
How to take advantage?
Simply place an order for 72+ Quick Jet Spray Adhesive Canisters (2 pallets) and receive Free Freight.
There will be no "Freight" line item expense on the invoice.
Unfamiliar with GenFlex Quick Jet Spray Adhesive?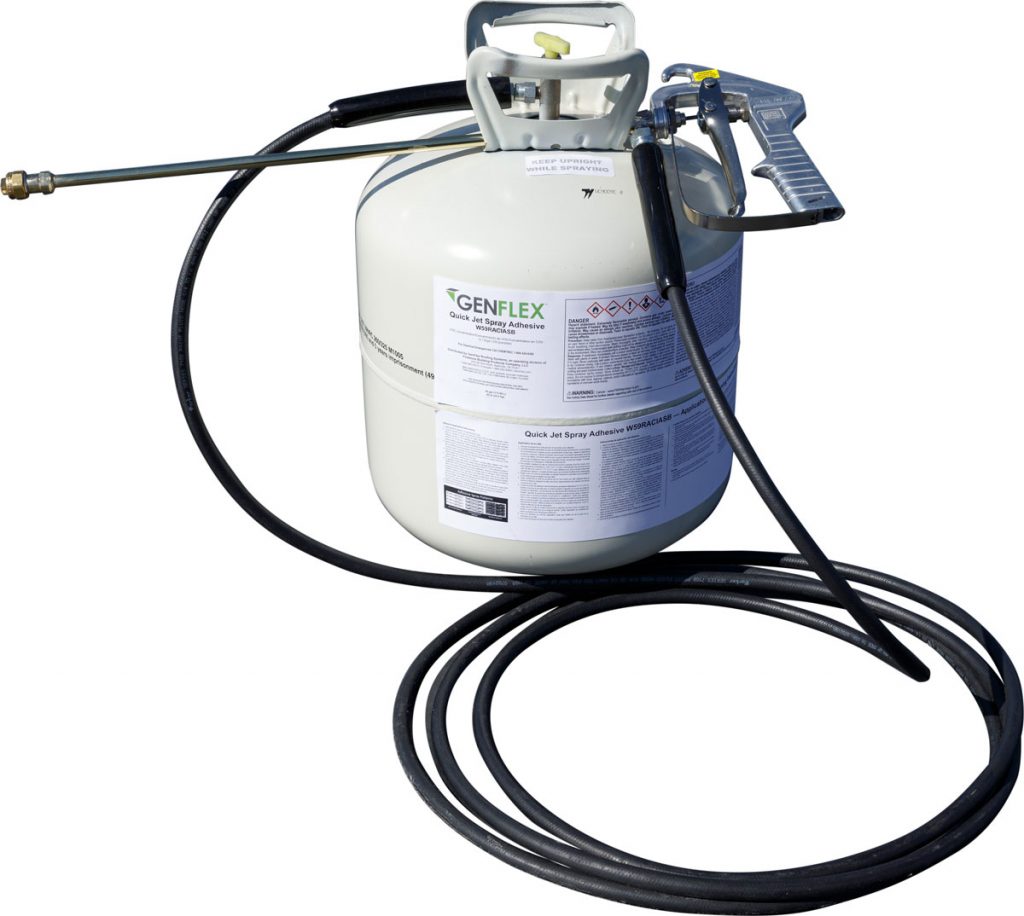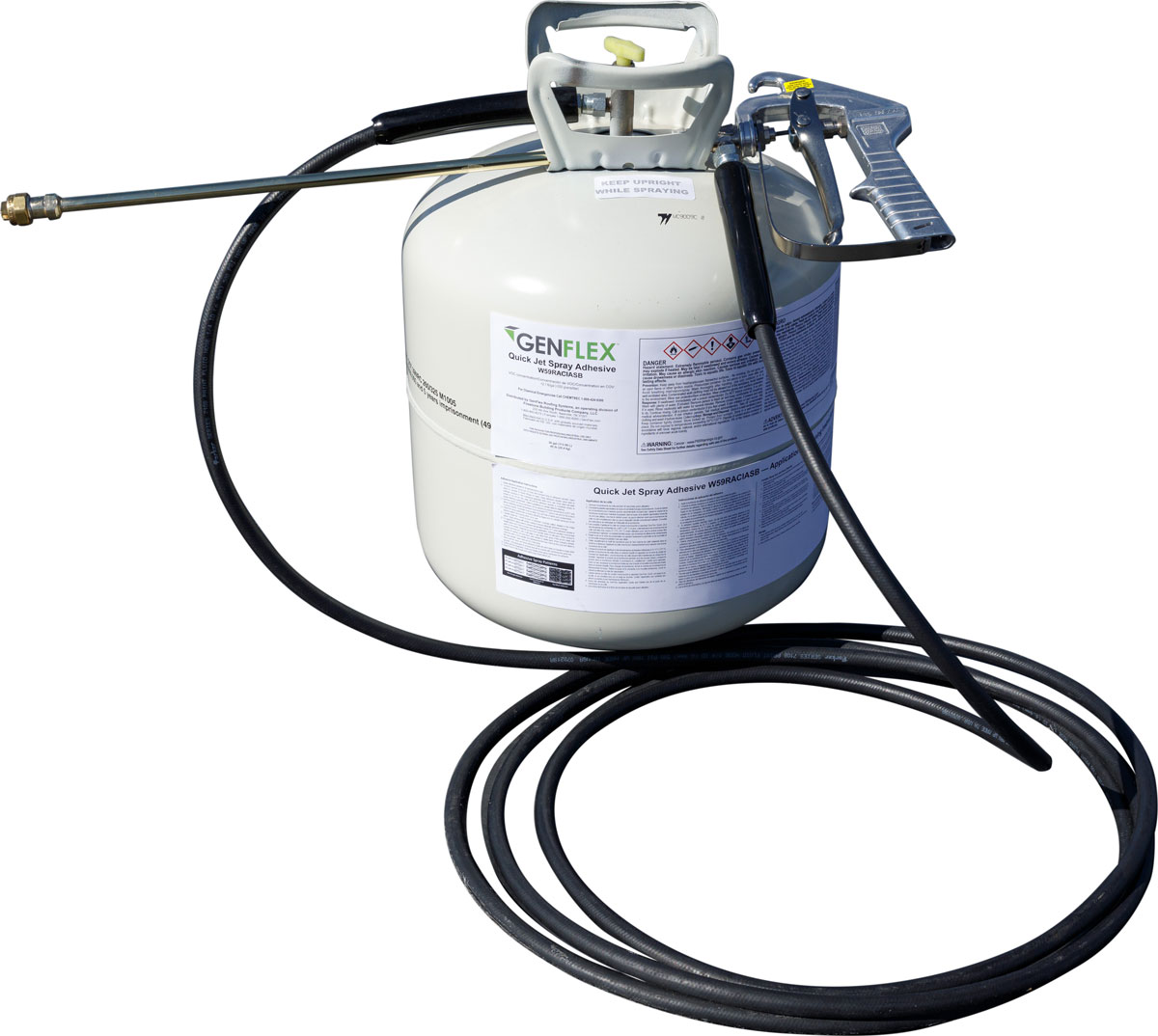 GenFlex Quick Jet allows you to get the job done quicker and easier. You can forget the messy roll-on adhesive as it is designed to be portable and easy to use. It is the perfect alternative to roll-on adhesives for all GenFlex non-SA single-ply membranes.* To learn more visit our accessories page
* Comparison based on Quick Jet vs. GenFlex AFR EPDM/GenFlex All Purpose Bonding Adhesive from third party testing. Results may vary.