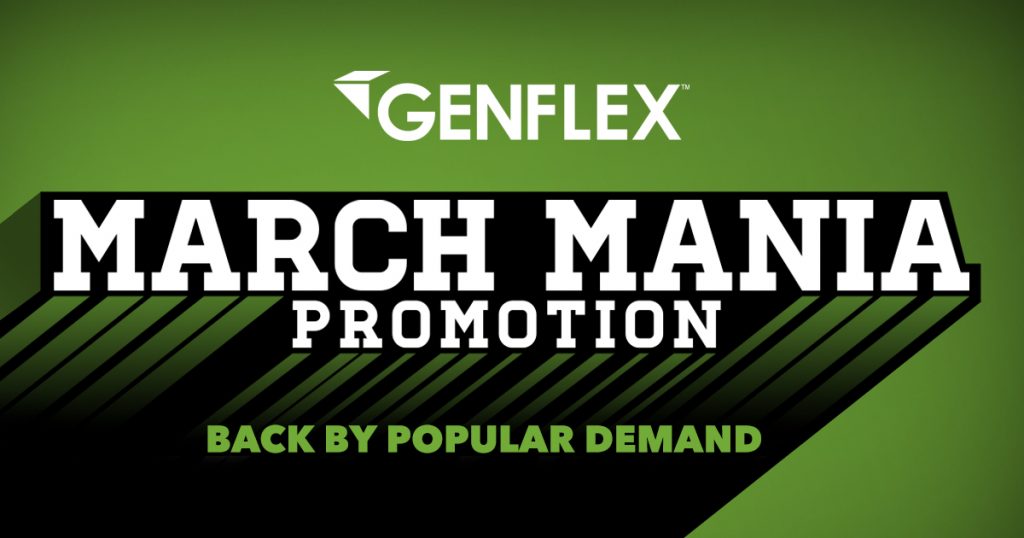 STOCK UP & RECEIVE FREE SHIPPING & FREE MATERIAL!
In preparation for the upcoming busy construction season, GenFlex is providing a special promotion to our valued customers for GenFlex One Step.
Friday, February 21st – Friday, April 3rd
Note: All orders must complete shipping by Monday, April 6th
Details:
• Part number: GenFlex One Step (W590010132)
• Minimum Order Quantity: 2 pallets (96 cs) of GenFlex One Step
• Receive 10 additional cases, FREE. (Note: 10 cases for every two (2) pallets on order will be added to the shipment by the vendor).
• FREE Shipping (TL or LTL).
• Additional pallets may be ordered in increments of two (2), no maximum.
• Orders must be received by COB Friday, April 3, 2020 and must ship no later than Monday, April 6, 2020 to qualify.
• All orders must have a note with the approved promo name "March Mania" in the "Shipping & Picking Instructions".
• All orders should be placed for promo items only – DO NOT combine with other product orders.
• All orders will ship directly from vendor.
• No returns on promotional sales.
For more information on our One Step Insulation Adhesive and to take advantage of this promotion, please contact your Sales Representative.